I DON'T do OK, said boss Chris Wilder after watching his Sheffield United side suffer their second successive away defeat, this time at Neil Warnock's Cardiff City. Early days but it is becoming increasingly clear herein lies a problem.
The Blades manager has advanced the club he loves beyond anyone's wildest dreams and just like his first season in charge sees the possibilities. With two weeks remaining of the transfer window he is still determined to add a centre-half, a midfielder and a striker. Adding to the numbers gives United more options but it is the quality of them that really counts.
In that respect Wilder's ambition has so far not been shared by his employers, hence apart from defender Richard Stearman, a trawl of the lower leagues to strengthen during the summer. Which begs the question what is United's first season back in the Championship really all about?
Is the aim of this campaign to consolidate and finish around mid-table? Or is it about making a serious challenge for the play-offs? It's obvious that in Wilder's mind the latter applies. It would seem that for co-owners Kevin McCabe and Prince Abdullah bin Mosaad bin Abdulaziz Al Saud option one is an acceptable goal. In other words, to do OK.
OPPORTUNITY MISSED
Is the gulf between the top halves of the Championship and League One being mirrored in the corridors of power at the Lane? If so, with all the momentum that has been generated over the last 12 months, what an opportunity missed.
Wilder is a loyal subject but he inadvertently offered an insight recently, as reported on this website, by admitting: "I'm an employee of the football club and I'll do what I'm told."
"The ambitions lie with the owners and I'm not chucking anybody under the bus there. It's obvious." He added: "From my point of view and what people perceive of me I've tried to get the maximum out of the budget but I'm ambitious as well. I want to drive this club forward. I don't want us just to hang about the division and struggle all season."
In other words, I'll do my utmost with whatever I've got. But match my ambition with the financial resource I think I need and there's a good chance you won't be disappointed. There aren't many in the red-and-white half of Sheffield who would disagree.
What happened on United's recent travels should come as no surprise and there should be no knee-jerk reaction either. The Blades competed at Championship favourites Middlesbrough and in the Welsh capital. On that evidence a mid-table finish is well within reach.
And yes, an incorrect offside ruling denied Wilder's team a point in a 1-0 defeat at the Riverside. United should have had a penalty awarded at Cardiff when trailing by a single goal before ex-Blades loanee Nathaniel Mendez-Laing made it 2-0 with a wonderful strike. "When Billy [Sharp] heads it it hits his [the defender's] hand," said Wilder. "Bits and pieces like that aren't going for us but I just don't want to rely on another poor decision. I want to take all those questions out of the equation."
CONSIDERABLE GAP
On the back of an opening day victory against Brentford at Bramall Lane, the Blades have faced two particularly difficult fixtures. Not all trips in future will be as testing. It is clear, however, that Wilder has still to bridge the considerable gap between sweeping almost everything before him in League One and making United promotion challengers again.
If that isn't the goal then, apart from convincing Wilder that the job is still worth doing, there's nothing to worry about. Make no mistake, the manager may be a lifelong Blade who played for the club and was even a ballboy, but as much as Sheffield United means to him he isn't at Bramall Lane to tread water. If that became the case he'd move on, undoubtedly with a heavy heart and a few tears. He's a tough cookie
"Compliments from managers doesn't sit well with me," said Wilder after defeat in Cardiff where prior to the match ex-Blades boss and another lifelong fan described him as a 'chip off the old block'. "I don't want Neil [Warnock] to pour us a drink now and say "you'll be alright'. I don't want to be just alright, I want us to be better than alright."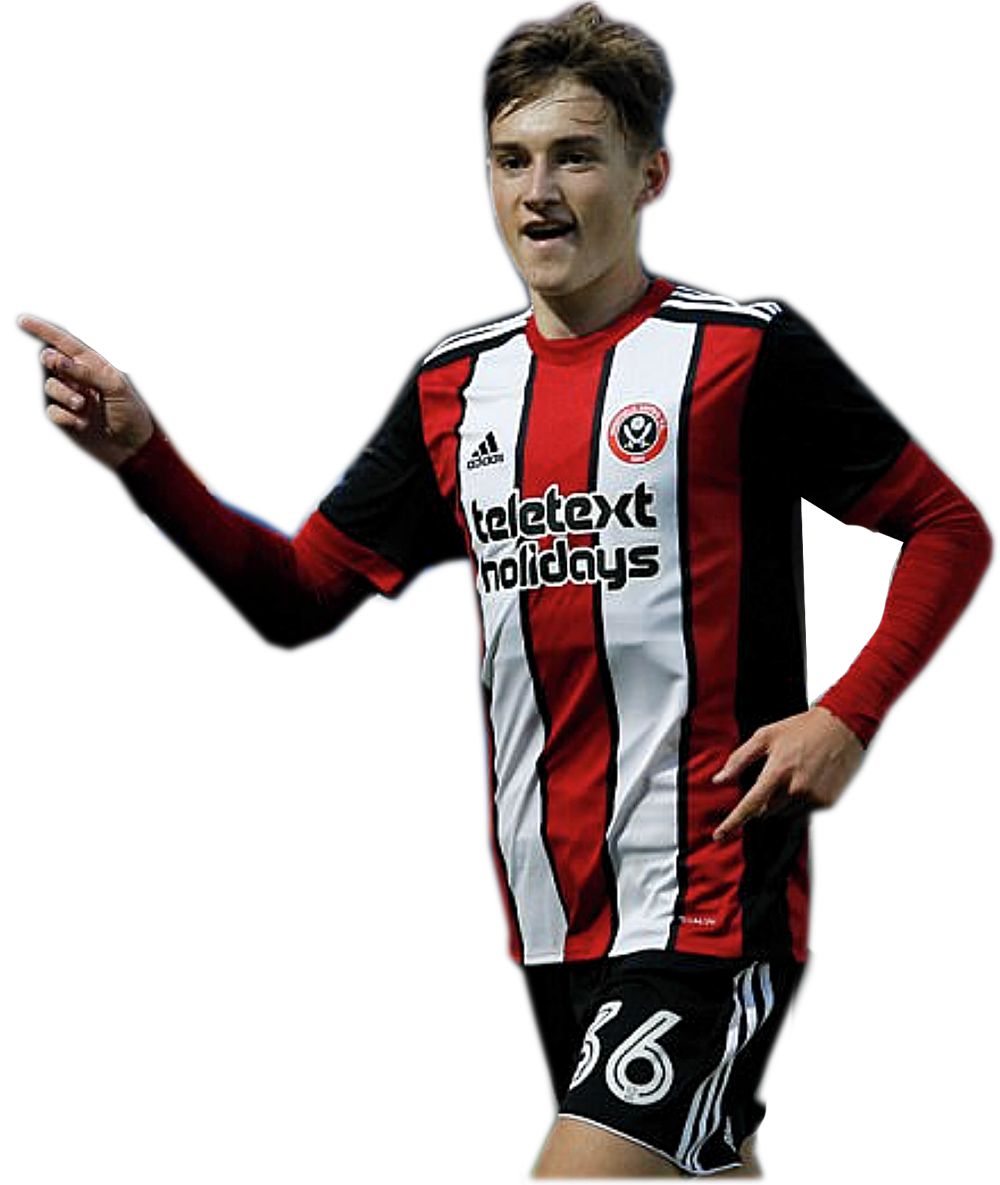 Young England star David Brooks is pressing his claim to make Sheffield United's starting line-up
The positives for Wilder were the performances of David Brooks, pictured, and Ched Evans. The negatives, a pulled hamstring for Stearman which forced him off in the first half and, of course, the result. Summer signing Stearman was replaced by Jake Wright who experienced his first defeat in a Blades shirt in 32 appearances. Young England star Brooks, in particular, brought a marked invention after replacing Enda Stevens on the left flank in the 74th minute and must surely have advanced his quest to make the starting line-up. Brooks was only on the pitch for a short time, but he was head and shoulders above anything else United had to offer from midfield, attacking with pace and confidence.
Likewise striker Evans, introduced 11 minutes earlier, replacing Samir Carruthers, livened up the top end of the pitch once again where Leon Clarke and Billy Sharp, who lacked service, were largely anonymous. He too must be exercising Wilder's selection thoughts.
"I thought they made an impact. Brooksy, it doesn't phase him at all – he's going to be a player – and I thought Ched was excellent when he came on. That's what I need off the bench if we're not producing," said Wilder.
As ever, the manager was honest in his overall assessment. "The difference is that when it [the ball] went into our box they [Cardiff] just had a little bit more quality and a little bit more magic," he said.
"When it went into their box they defended it and we just didn't show the quality that I believe we have. It is tougher to create in this division. I think from box to box we've been fine, we've competed, the enthusiasm of the team is good, the competitive nature of the team is good but where games are decided is [in] both boxes and we've come up short. We have to be better if we are going to gain points on the road.
"We're playing against some really good players here, these aren't League One players we're coming up against.
BIG SPENDERS
"We can't look at their team sheet and not expect it to be quality. There's some big clubs in the division, big spenders, teams that have been in the division for a few years. But we can't complain about it. This is where we want to be and we've got to hold out own. If not we'll have to look to change personnel. It's happening quicker but we just need to be a bit better. It was OK, but I don't do OK. I don't want us to do OK."
Wilder, who views this weekend's South Yorkshire derby against visiting Barnsley at a packed Bramall Lane as the perfect setting to get the Blades back on track, added: "I'm not beating the boys up about it but there are fine lines. Maybe last year we maybe got away with the fine lines and not getting punished. We are getting punished now."
Anticipating his recruitment plans, Wilder added: "Nothing has changed. I think we need another centre-half, we're looking to bring a midfield player in. I've got a decision to make regarding Brooksy, regarding Duff [Mark Duffy], regarding Samir. Do we have to bring another [number] 10 in and do we have to bring a number nine in.
"I don't want to be a manager of an OK football club so we need to bring these players in whether they're permanent or whether they're loans to make us better.
"I'll be pushing because I think that's the right thing. Nothing's changed in my view from a long time in where we need to strengthen."