IS IT any coincidence that three Sheffield United managers are sitting at the top of the Championship table after ten matches?
Suddenly people are beginning to sit up and take notice of what has been going on at Bramall Lane for the last 16 months. Don Goodman, who enjoyed cult status at Wolves and West Brom in his playing days, even believes that United have the momentum to follow the likes of Swansea, Southampton and Bournemouth into the Premier League.
Chris Wilder's Blades are second going into their visit to Nottingham Forest. One point behind Cardiff City, managed by ex Blades boss Neil Warnock, assisted by No2 Kevin Blackwell, another former manager at Bramall Lane.
They might be different characters but the philosophies of Wilder and Warnock are strikingly similar. Blackwell, who partnered Warnock wherever he went until quitting Bramall Lane to take the helm for himself at Leeds, Luton, the Blades and Bury, is also of that mold.
Listen to former United defender Shaun Derry, now manager of Cambridge United talking about one of them. "He's a guy who just knows it inside out. He builds his group around responsible, reliable players. There's obviously a great deal of talent in the group that he's got but I just think it's the togetherness that he tries to build off the field as well as on it and it's paying dividends.
FANTASTIC
"He's a fantastic man manager, he treats everybody with respect, gets the best out of his group. I think over the summer he has spent just £4million. It's pennies compared to a lot of others in the Championship."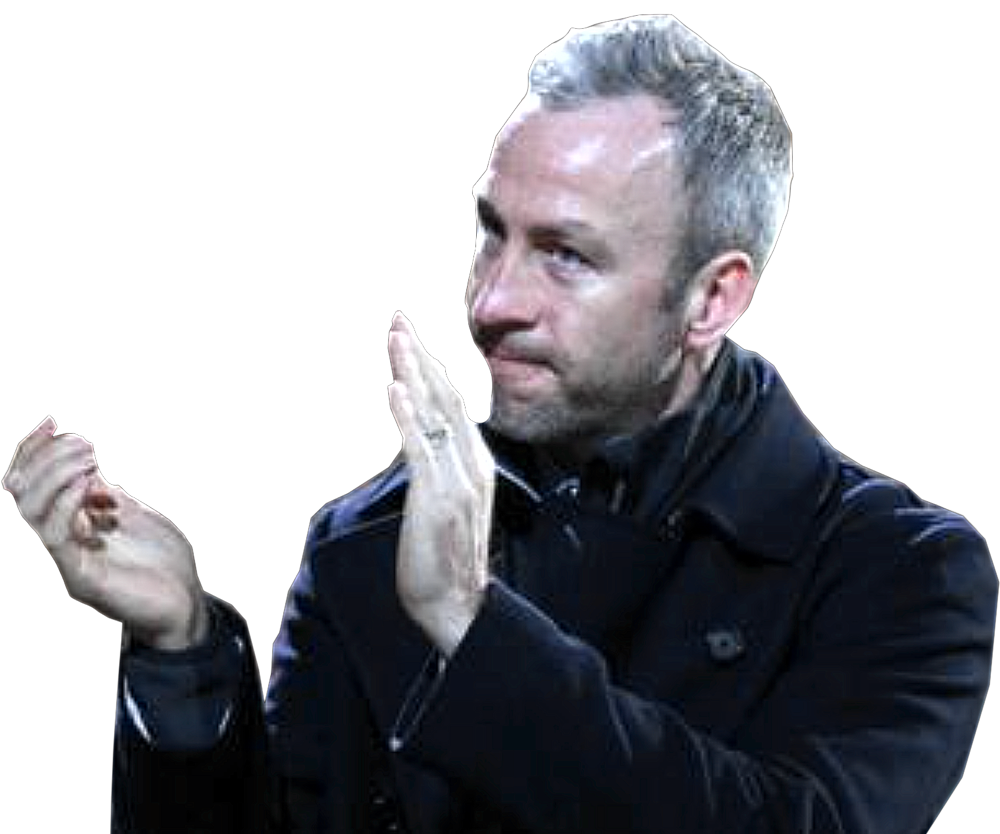 Former Sheffield United defender Shaun Derry, now manager of Cambridge United, would love to emulate what Chris Wilder and Neil Warnock have achieved.
Who is Derry talking about? Wilder? No, Warnock, but he might as well have been describing the current Blades manager. Derry, who played under Warnock at the Lane and at Leeds, added of his former boss which again is applicable to the current man at the helm: "In the times that I've played under him, he never writes anybody off. He doesn't discard players.
"When you think about the types of teams that he's managed he's always had a rapport with the fans as well. I think that was what Cardiff had been waiting for.
"That type of manager to come down there and take the club by the scruff of the neck. He's the type of person that can carry the colours of Cardiff singlehandedly. He's a big, big personality."
Derry is just as in awe of Wilder. "Chris, what a fantastic few years he's had. He's had success after success and he's a fantastic young manager. He's got a club that means so much too him. This is a match made in heaven, it really is. When you're a Sheffield United fan and you take the helm it gives you a fantastic rapport with the fans. They're right behind him.
"The Steel City derby was all about one result. When you look at one result in isolation it can sometimes be a bit scary for the next game and you sometimes struggle to find the heights. But they did [2-0 against Wolves] and only a few days later they come away with another great win."
Goodman believes United's dramatic rise from League One to put themselves into an early promotion challenge comes as no surprise.
EXAMPLE
He said: "I just wonder whether we should be that surprised. In recent years the team's that have done really super well in League One a lot of them have carried that momentum. Leicester City are a prime example. It's not that long ago, people forget they were playing League One football. Swansea, Norwich, Southampton, Bournemouth.
"It's early days but you look at some of the results and some of the good, big teams that they've beaten, why not? There's plenty of examples of League One teams carrying momentum, and that's what it is, momentum of a full season in League One into the Championship. That's what they've done. They've given themselves a platform from which to build."

Goodman also points to one of Warnock's management skills that is a major part of Wilder's, too. "Towards the end of last season Kenneth Zahore [the Cardiff City striker] wasn't at it at all and I think Neil Warnock had a Neil Warnock-type word with him to say you need to pull your finger out or else. You look at the response and it's been magnificent."
Goodman points to the Blades 4-2 win at Sheffield Wednesday as a prime example of a team mentality that could carry United through to a shot at promotion to the Premier League.
"The best thing about the Sheffield derby it wasn't just about the result," he said. "They actually went to Hillsborough, put on a show and thoroughly deserved to win."